Need Surgery?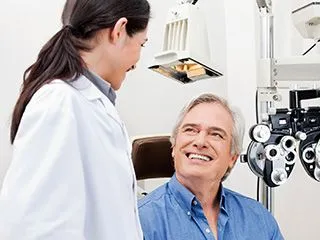 While we do not perform surgery here at Valley Eyecare & Eyewear Gallery, we are happy to connect you to the correct surgeon.

Often, optometrists and ophthalmologists will work together to provide complete eye care for a patient.
Ophthalmologist Sub-Specialties
The field of ophthalmology includes multiple sub-specialties where an ophthalmologist can focus on treating and curing specific types of eye problems. This can make it easier to address specific needs of eye patients.

These ophthalmology sub-specialties include:
Refractive and Cataract: These are the surgeons that sharpen your vision with surgical means, whether it is replacing cloudy lenses in your eyes with perfectly clear artificial ones or by reshaping your coneas.
Cornea and External Disease: Diagnosing and treating diseases related to the cornea, sclera and eyelids are the primary focus of this specialty. Training within this specialty includes doing corneal transplant surgery and other types of corneal surgery.
Glaucoma: This specialty concentrates on surgical treatment of glaucoma and other age related vision disorders that can create optic nerve damage through increased ocular pressure.
Neuro-ophthalmology: A nonsurgical specialty focused on diseases affecting the optic nerve and visual pathways. It deals with the relationship between neurologic and ophthalmic diseases and can be combined with eye and orbital surgery.
Ophthalmic Plastic Surgery: With this specialty, the focus is on reconstructive surgery in facial and orbital areas. It can include complex surgeries on eyelids, orbits, certain facial bones, and the lacrimal system.
Pediatric Ophthalmology: This specialty focuses on dealing with vision problems and eye diseases affecting children. Pediatric ophthalmologists offer medical and surgical treatment of genetic ocular abnormalities and serious eye diseases before a patient reaches adulthood.
Vitreoretinal Diseases: Medical and surgical treatment of diseases affecting the retina and vitreous are the focus of this specialty. They treat vitreoretinal diseases through using such procedures as laser therapy, cryotherapy, retinal detachment repair and vitrectomy.